Exotic Foreplay Ideas
Sure a quickie is great, but to enjoy prolonged foreplay is really erotic. The following list are some exciting ways to make your foreplay exotic and different.

1.) Feel like a movie star!
If you imagine that you are the most famous and desired person of all time. Imagine everyone wants to have sex with you and you have make the dreams come true of the lucky man beneath (or on top) of you. If you live into this really sensual fantasy, every touch will feel like gold. You will imagine you are a movie star, you will be a movies star. The explosive sex that is to follow is of a special quality that regular folks don't do.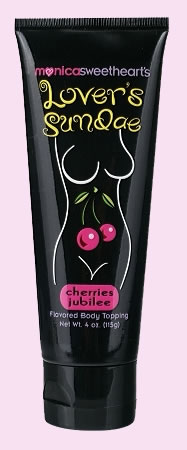 2.) Go Slow.
Imagine that life is in slow motion, just like a sex scene in a movie. If you go slowly, you can focus on every minute detail and you see, feel and taste, It's like when you have a cup of really expensive ice cream and you eat it slowly, taking the moment to enjoy every sensation, every taste. If you approach foreplay like that, you will enjoy it just as much as the expensive ice cream.

3.)Restrict the Touch.
For him - she wants you to touch her clit. Move around it, lick around it. Do everything in close proximity but do not touch it. You will notice her burning desires rise to bubbling point when she thrusts her hips up to you, basically her innate way of begging you to touch the engorged clitoris. You will touch it eventually, but holding off and the teasing is something to be desired. It adds a exciting craving to foreplay. For her - don't touch the penis. Stroke the inside of the thighs and take it slow. Teasing is extremely erotic.

4.)Use stimulant creams.
It's the modern toothpaste of the 70's, but re-invented to be safe and not as messy. These stimulant creams heighten sensations to wherever the cream is applied. It's made to be placed on her clit, just a little. Blow with your mouth and she will cringe with sensitive pleasure. There are creams for men but be careful not to use the clitoris creams on the penis or it can create too much arousal which can cause the opposite effect for him.

5.) Restrain the wrists.
Get a set of handcuffs because when one partner cannot move, the other partner can allow a creative rush of ideas to flow. The foreplay is really different because instead of both sex partners participating, one does all the work. It's like someone being lavished, but in a submissive way. Take turn trying each other up and explore the body. You can do whatever you want because the partner cannot push or pull away. When you submit to your lover, it gets you much closer on an intimate level.

6.) Talk to each other.
Try erotic talk. You can even experiment with telling each other erotic stories, it's a perfect way to be creative. Some people are afraid to talk dirt or you might end up pulling a "Ross" on Friends. He tried to talk naughty and it was the most awkward moment and it completely ruined the sex to come. Don't over do the sex talk, talk naughty, both dirty at first. Maybe you can look on the internet for sex talk ideas or get a book with some ideas. Sit down and study the book to get some ideas on what to say. Start little and work your way up. It cam be a fun way to get closer, like a weekend project for a couple to try.

7.) Use tiny sex toys.
Get a mini vibrating bullet and hold it over her clitoris. Get a masturbation sleeve and pleasure him. This may even make him last longer by causing him to ejaculate before you have sex! By stimulating her with a small vibrating bullet, it makes her really ready for sex. You can also explore each other's bodies with the mini vibrator by massaging all over. You can use it erotically or practically. Be naughty or nice withy the mini sex toy.

The most important part of foreplay is to make sure you are in tune with your partner. Only when both lovers are on the same page and see eye to eye with foreplay and their sex can they experience a really explosive sex life.