Masturbation Sex Toys For Women
Masturbation is not only for men, women benefit from the relaxing pleasures of masturbation just as much, if not even more! When women masturbate, not only does it relieve sexual tension for her, and relaxes her body, mind and soul, but it also helps boost her libido and helps her become a wilder and more adventurous girl in bed!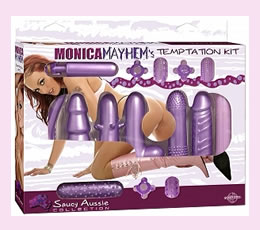 This happens because a female orgasms are more intense than a male orgasm, and reacts with different parts of the brain than a male. Women can masturbate on their own, or with the help of sex toys.
Typically, women will use their fingers or some kind of outside source for masturbation. A women will usually know what to do, as they can maneuver their fingers to the spots they like most. When using sex toys for female masturbation, you will experience an entirely new world of pleasure, will sensations only comparable to other sex toys!
Your man needs a gift so he is not left out. Buy Used Playboy Videos: An assortment of new and used Playboy DVD and VHS entertainment at low prices.
Female masturbation without sex toys and intercourse with a man cannot even come close to how good masturbation with sex toys feels! Here is a list of female sex toys and how they work, so if you have never experience female masturbation with sex toys, take a look below to help you decide which type of sex toy is the one for you.
Finger Vibrators
These are super small sex toys, perfect for traveling as they are discreet and can slip into any extra space you have left in your suitcase. These sex toys slip on the end of your finger, and are usually adjustable for a good fit. Once on your finger, turn on the vibrating. Each design is different, so some will have a pointed end, some have a soft silicone sleeve, and some are more textured than others for a variety of sensations. Massage your clitoris, labia and anus (if you dare!) with the finger vibrator.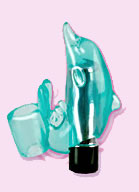 Having all of the vibrating power in the tip of your finger allows you to massage your favorite spot precisely and with pin point accuracy! Finger vibrators can also be part of your foreplay sessions. You can wear it and massage yourself, or get your partner to put the vibrator on his finger and massage you, so you can relax and enjoy a hands free massage!
When intercourse begins, continue to massage your clitoris for an orgasmic sex session that may not last long! Finger vibrators are a great masturbation sex toy as you can lay back and relax, without having to worry about controllers, battery packs and all that. Having everything compacted to the tip of your finger makes masturbation quick and easy.
Strap On Sex Toys for Her
Strap on vibrators are sex toys for women that are more hands free than any other. They consist of either a non-inserting, clitoral stimulating piece, or an insertable shaft that is attached to nylon straps. These sex toys are worn like panties, simply step into the leg holes, and pull it up like you would underwear.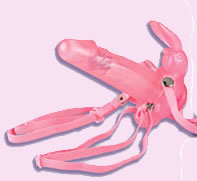 The clitoral stimulator rests on the out side, against your labia and clitoris, or if you are using an insertable strap on vibrator, insert the shaft (with a little lube), and fit it snugly in place. Adjust the straps until it fits comfortably and securely, without slipping out. Then turn it on and enjoy!
These can be worn under clothing, but you want to be careful in public as these sex toys are not the most quiet sex toys, and someone might hear it vibrating and wonder what's going on in your pants!
The insertable style of strap on vibrator sex toys are not usually that long, so they do make good beginners sex toys. Some of the shafts can be ergonomically g spot shaped for a g spot orgasm, some of them are simply straight, some can rotate, etc. The insertable strap on sex toys will often include a clitoral stimulating piece as well. This gives you an all around massage. You get the joys on penetration with the eroticism of clit teasing!
The outer clitoral stimulating strap on vibrating sex toys are usually powerful and very pleasing! They do not insert into the vagina, but instead they rest on the labia and clitoral areas, massaging you from the outside. This is a very sensual feeling, and can be enjoyed anytime! Simply slip on your strap on vibe, lay back and enjoy! These strap on sex toys give you the freedom to massage your breasts, or even play with your anus during masturbation!
These strap on sex toys can usually also be worn during intercourse, just like the finger vibrators, except hands free! Using lube with these sex toys, as with all sex toys, makes your masturbation session way more enjoyable.
Dildos
These sex toys are the most classic sex toys for women, and are made from a variety of materials, from latex to silicone, rubber and Cyberskin! Cyberskin is a realistic material that feels just like real skin, for all of you who don't know! Dildos come in all sizes, from extra small to extra large, for all preferences! The smaller, slimmer dildos are great for beginners, which the larger, plumper dildos are better for women who know what they like.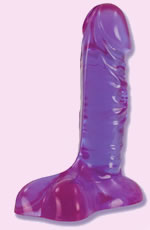 Dildos are used by thrusting them your self. Typically the woman will lay back on a bed or somewhere comfortable, and while insert the dildo. Then she can maneuver it around as she pleases. Most dildos are waterproof, and can be used in the spa or shower.
Dildos give women a feeling of intercourse that is simple and pleasing. Also, women who love their partners, but wish they were a bit larger will use big dildos later on, when they are alone. This is not a bad thing, and means nothing bad about their partners, they simply want to experience more! Some couples will also incorporate their favorite dildos into their intercourse sessions, by him thrusting her with the dildo, which will please her and allow her another form of hands free pleasure!
Vibrators
Vibrators are the most popular sex toys for female masturbation. Just like the dildos, vibrators come in every shape and size you could ever imagine. To pick the perfect one for you, you will have to browse around and see what you can find that looks like something you would like to try.
The slimmer vibrators would be better for beginners, however if you are upgrading from a strap on vibrator or a slim dildo, you can comfortably venture to a thicker vibrator. Vibrators usually feel just like dildo sex toys, only with the vibrating sensation, they will feel much better! You will be able ti achieve your orgasm faster, and there are more designs to choose from. Rabbit vibrators are popular and pleasureful. They allow a woman masturbating to experience an adventure that is out of this world!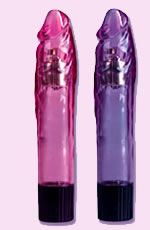 The main erotic features of rabbit vibes is the swirling rows of beads in the center of the shaft, and the vibrating clitoral stimulator's. Not all rabbit vibrators will have the beads, but the name "Rabbit Vibrator" is just a name for a vibrator with a clitoral stimulator. The rabbit part comes in because the clit stimulator is often a set of rabbit ears.
Other vibes that have different animals but the same style are typically also called rabbit vibrators. The swirling beads in the center arouse the labia and vaginal opening while the vibrator is inserted. This is a very unique and sensual experience! The clitoral stimulator vibrates and teases your clit while the rest of the vibrator does its thing from the inside!
These vibrators are very popular, and are very fun! If you have experienced other sex toys and are looking for something a little different and a step up from standard toys, then a rabbit vibrator may be the right way to go for you! Other vibrators are straight, g spot, thick, realistic, twisted, ribbed, tapered, and many more! Every style you can imagine can be found and enjoyed by a woman.
Vibrators are like dildos, the only differences is they vibrate! This means you can reach your orgasm quicker and stronger. Thinner vibrators will be better for beginners, while woman who know they love vibrators already can choose a new style comfortably to suit their needs.
All of these sex toys for women are designed for masturbation, but can be incorporated into your foreplay sessions.
Personal Lubricant
Make sure you always use a water based lubricant with your sex toys. Using a lube will make insertion easier, and the experience more enjoyable. Make sure you always use a water based lube because if you accidentally mix silicone lube with silicone sex toys, bad things will happen!
Mixing silicone with silicone can cause your sex toys to melt, flake, bubble and ruin. Also when storing your sex toys, make sure you keep them all separate. Keep them each individually wrapped in a plastic bag and be sure they don't touch! Enjoy the wonderful world of sex toys and female masturbation!